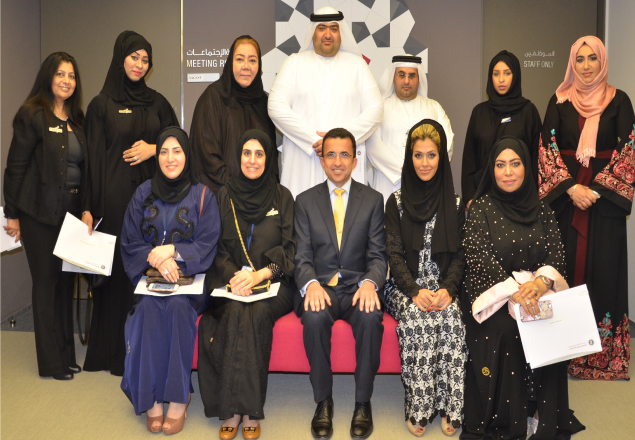 DRIVING AND DEVELOPING THE BANK'S UAE NATIONAL LEADERSHIP
United Arab Bank "UAB" celebrated recently the graduation of 10 of its promising Emirati employees from the prestigious 'Reyadah' Program for Accelerated Learning. 'Reyadah' is UAB's flagship Training and Development program for existing Emirati talent pool. It is a unique and customized development plan spanning a period of 12 months. Reyadah training modules cover a range of subjects from technical banking skills to leadership development. Training is imparted through different mediums; classroom, outdoor, e-learning, on-job-training, mentorship among many others.
Samer Tamimi, Acting CEO of UAB said, "we are committed to up skill our UAE workforce to enable them to assume senior positions at UAB and the banking sector at large in the future."
Quoting His Highness Sheikh Mohammed bin Rashid Al Maktoum, Vice-President and Prime Minister of UAE and Ruler of Dubai, Safiya Al Matrooshi - Head of Human Resources said: "The journey and race to excellence has no finishing line".
Reyadah was initially launched in November 2014. The first batch of candidates included 15 talented UAE Nationals, who participated in comprehensive career development training sessions, aimed at creating a highly competent and skilled talent pool of future leaders.
Further, UAB is currently working to attract more young nationals at different levels, and to provide them with cutting-edge training and development opportunities.
To view more UAB news, please click here.